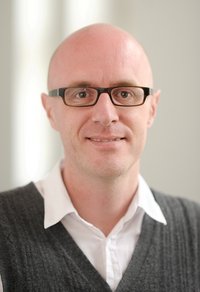 Chairholder
Prof.

Martin

Karlsson

,

Ph.D.
Room:

WST-C 09.16

Fax:

Email:

Consultation Hour:

Wednesday: 10-12 (please arrange an appointment by e-mail)
Curriculum Vitae:
Martin Karlsson is Professor of Economics of the University of Duisburg-Essen since 2012. Before taking up his current position at the Chair of Health Economics in Essen, Martin has been working at the Technische Universität Darmstadt (2009-2012), at the University of Oslo (2009-2016) at the University of Oxford (2006-2009) and at Cass Business School in London (2005-2006). Martin received his doctoral degree from the European University Institute in 2007. Beside his work at the Chair of Health Economics, Martin is a Research Fellow of IZA, a Guest Professor at the University of Gothenburg and Director of CINCH, a national centre for research on health economics. Martin regularly organises international academic conferences on different current topics within health economics, and he participates in various international research collaborations. 
Curriculum Vitae as PDF.
Fields of Research:
Martin's primary research area aims at understanding causes behind the vast improvements in the human condition that have occurred over the past century, with a particular focus on health and socioeconomic outcomes – and the interdependencies between them. Exploiting a number of historical policy interventions in the domains of health and education, his research seeks to uncover the causal impact of human capital investments early in life. Important elements in this line of research are the digitisation of historical data sources, and the linkage of such data to modern administrative datasets. Additional fields or research include economic aspects of health insurance; ageing and long-term care; and sickness absence. Martin has published in leading journals such as the Review of Economics and Statistics, Journal of the European Economic Association, Journal of Health Economics, The Economic Journal, the Journal of Public Economics, and the Journal of Applied Econometrics.
Tutored Theses:
The Influence on Children's Labor Supply on Prenatal Well-Being (Master Thesis Economics, in progress)