Einführungsveranstaltung GÖMIK Master
Die Begrüßungsveranstaltung für die neuen Studentinnen und Studenten des GÖMIK Masters wird am Montag, den 08.April 2019 um 16:00 Uhr im Raum WST-A.13.10 (Berliner Platz 6-8, 45127 Essen) stattfinden.
Die Anfahrt mit öffentlichen Verkehrsmitteln erfolgt ab Essen Hauptbahnhof beispielsweise mit den U-Bahnlinien U11(Richtung Gelsenkirchen-Buerer Straße), U17(Richtung Karlsplatz) oder U18(Richtung Berliner Platz) bis zu der Haltestelle "Berliner Platz". Die Weststadttürme (WST) befinden sich direkt am Ausgang B.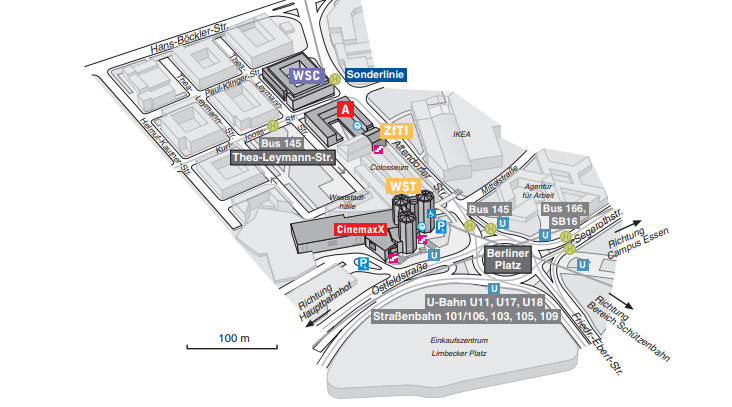 Click here for the mentoring of the Master GÖMIG(K).