Essen Health Conference 2022
Essen Health Conference 2022
The Essen Health Conference.
Where Health meets Labour and Education Economics.
May 29 - May 31, 2021
The conference on Twitter.
For further information, please see the Call for Papers.
About the conference
The Essen Health Conference took place for the thirteenth time from the 29th to the 31st of May. The organizators Martin Karlsson (University of Duisburg-Essen) and Therese Nilsson (Lund University) invited participants to Essen in person again, after two virtual editions of the conference. More than 40 academics exchanged views about current research at the traditional venue, the Essener Hof.
The plenary sessions of the keynote speakers Dora Costa (University of California), Ran Abramitzky (Stanford University), and Seda Ertaç (Koç University) were all major highlights of the conference. The speakers each presented their pioneering research. Dora Costa presented an innovative approach to follow the impact of health shocks over generations, and contribute to the understanding of intergenerational transmission.
Maksym Obrizan (Kyiv School of Economics) is a guest researcher of the University of Duisburg-Essen and a long-standing partner of the CINCH. Since the onset of the war in Ukraine, Maksym has been engaged in humanitarian aid projects, which he presented virtually. Thanks to the extensive contributions of conference participants, aid measures were installed in less than 2 weeks after the conference.
"After two years of virtual conferences, I was happy to have direct encounters with other researchers. The personal contact to experienced and young researchers cannot be replaced by zoom", says Michael Haylock about his conference experience. "Furthermore, the conference theme Where Health meets Labour and Education Economics creates a diversity of presentation topics, which inspires new projects".
This year's conference was again organized in collaboration between Therese Nilsson from the University of Lund and Martin Karlsson from the University of Duisburg-Essen. The conference is also supported by the health economics research center, CINCH, which is funded by the German Federal Ministry of Education and Research. The Essen Health Conference 2021 received financial support from mcEmpirics, and we would like to take this opportunity to thank them once again.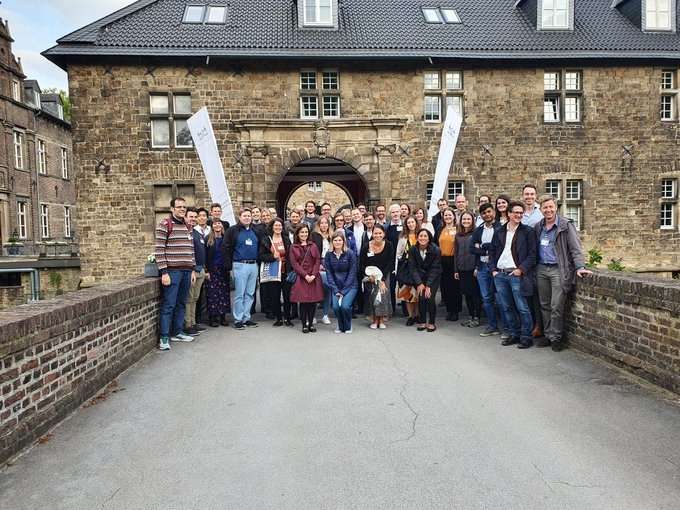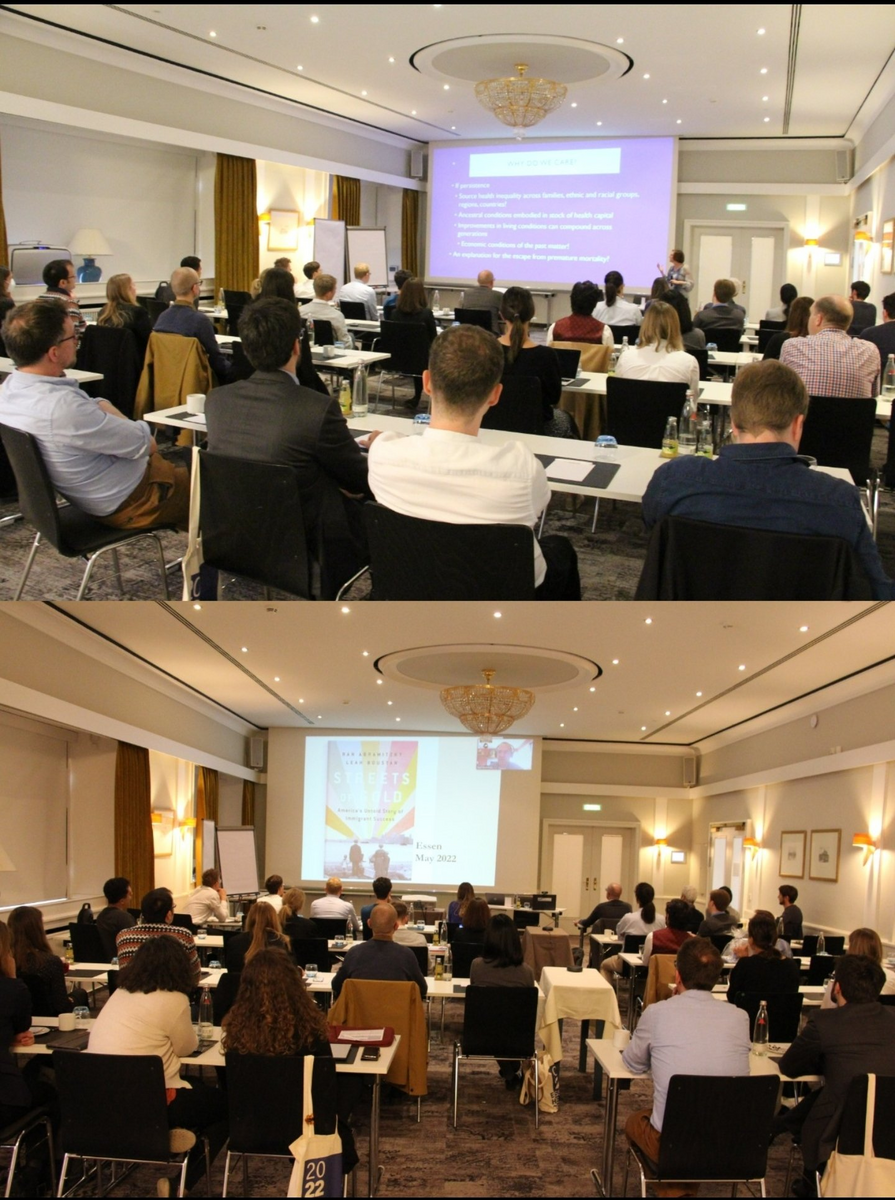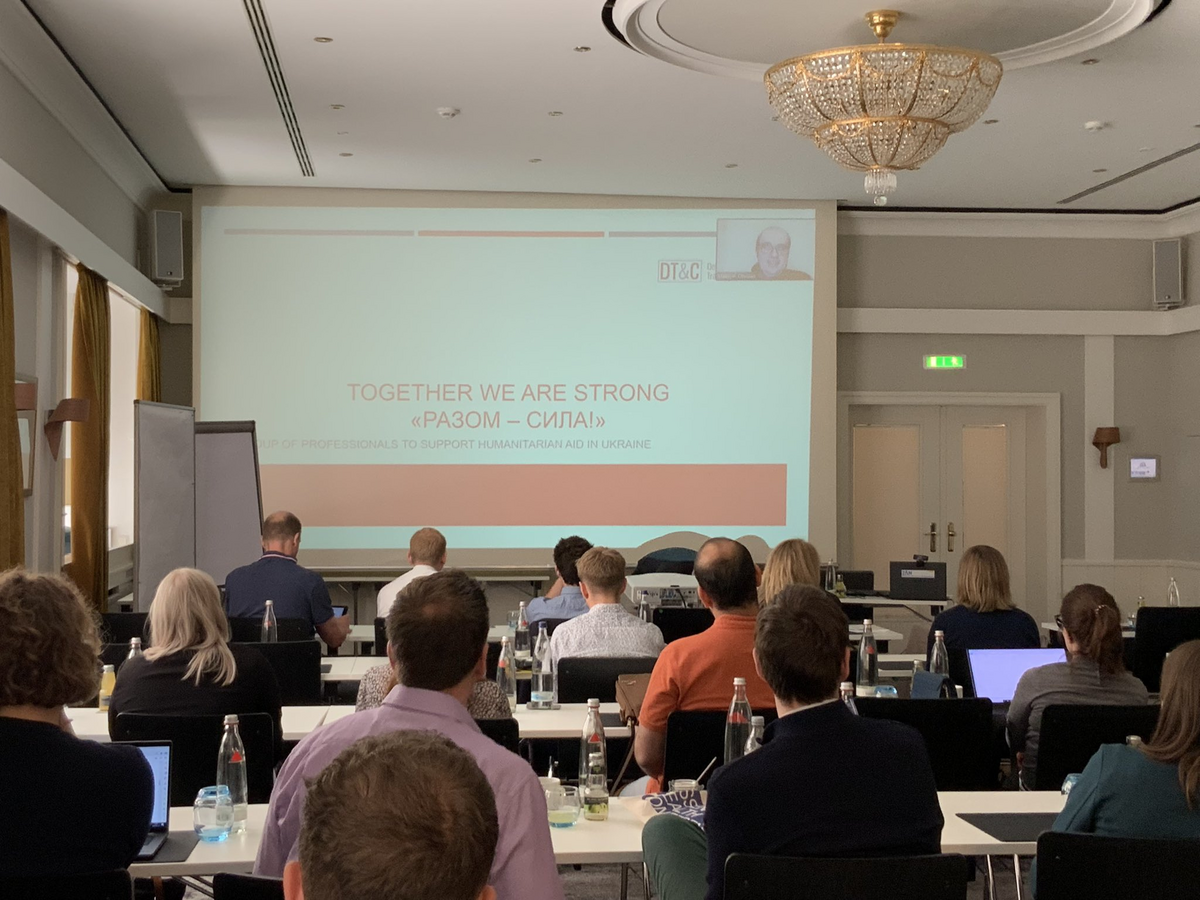 Keynote Speakers
Scientific Committee
Sponsored by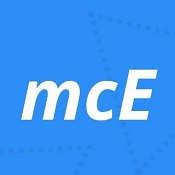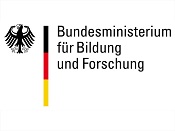 Best Paper Award 2022
Best Paper Award 2022
The most excellent studies were awarded with the Best Paper Award. Among all high-quality submissions three projects did prevail.
Alex Chan (Stanford University) was the winner with the study "Discrimination and Quality Signals: A Field Experiment with Healthcare Shoppers".
The second place was conferred to Frederik Lyngse (University of Copenhagen) with the title "Early Career, Life-Cycke Choices, and Gender", co-authored with Itzik Fadlon (University of California) and Torben Heien Nielsen (University of Copenhagen).
Martin Halla received the third place with his project "Health of Elderly Parents, their Children's Labor Supply, and the Role of Migrant Care Workers", co-authored by Wolfgang Frimmel (Johannes Kepler University Linz), Jörg Paetzold (University of Salzburg) and Julia Schmieder (DIW Berlin).