Essen Health Conference 2023
Essen Health Conference 2023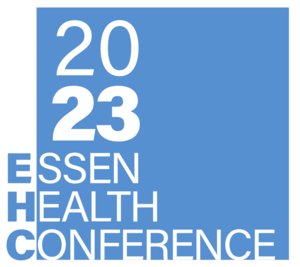 The Essen Health Conference.
Wo Gesundheit auf Arbeitsmarkt- und Bildungsökonomie trifft.
25. bis 27. Mai 2023
Die Konferenz auf Twitter.
Die diesjährige Essen Health Conference fand vom 25. bis 27. Mai zum vierzehnten Mal statt. Die Organisatoren Martin Karlsson (Universität Duisburg-Essen) und Therese Nilsson (Universität Lund) luden zur Fachkonferenz in den traditionsreichen Veranstaltungsort Essener Hof ein und boten so die Möglichkeit für über 40 Wissenschaftler:Innen sich über aktuellste Forschung der Gesundheitsökonomik auszutauschen.
Höhepunkt der Konferenz waren die Vorträge der Hauptredner Orla Doyle (University College Dublin), Jonathan Kolstad (UC Berkeley, Haas School of Business), Lisa Cameron (University of Melbourne) und Mark Hoekstra (Texas A&M University). Deren Beitrag zu aktuellen Forschungsthemen wie Risikoverhalten in Entwicklungsländern wurde vom wissenschaftlichen Publikum wertschätzend aufgenommen und im Anschluss diskutiert.
Auch in diesem Jahr hat Maksym Obrizan (Kyiv School of Economics), Gastwissenschaftler der Universität Duisburg-Essen und ein langjähriger Partner des CINCH, wieder einen kurzen Vortrag über das Kriegsgeschehen in der Ukraine gehalten. Er ist in diversen Projekten humanitärer Hilfe aktiv geworden, die er virtuell vorgestellte. Nachdem in der Konferenz 2022 Spenden für die Hilfsprojekte gesammelt werden konnten, war es interessant die weiteren Entwicklungen zu verfolgen.
"Der persönliche Kontakt mit jungen und erfahrenen Forschern ist für mein eigenes Fortkommen in der Wissenschaft von hohem Wert. Der wissenschaftliche Diskurs der Konferenz ist von sehr guter Qualität", beschreibt Kai Miele seine Erfahrung der Konferenz. "Die fachübergreifenden Themen der Konferenzbeiträge regen zu neuen Projekten und Kooperationen an."
Organisiert wurde die Fachkonferenz auch in diesem Jahr in erfolgreicher Zusammenarbeit von Therese Nilsson der Universität Lund und Martin Karlsson der Universität Duisburg-Essen und mit Hilfe des gesundheitsökonomischen Forschungszentrums CINCH, das vom Bundesministerium für Bildung und Forschung gefördert wird. Finanziell unterstützt wurde die Konferenz auch in diesem Jahr wieder von mcEmpirics, wofür wir uns an dieser Stelle noch einmal herzlich bedanken. Ein besonderes Dankeschön wollen wir auch der Kulturstiftung Essen aussprechen, die mit ihrer großzügigen finanziellen Unterstützung die diesjährige Konferenz ermöglicht hat.
Hauptredner
Wissenschaftlicher Beirat
sponsored by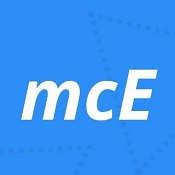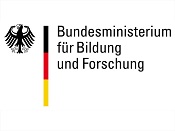 Best Paper Award 2023
Besonders herausragendsten Studien wurden mit dem Best Paper Award ausgezeichnet. Unter den qualitativ sehr hochwertigen Einreichungen haben sich drei Projekte durchgesetzt. Elena Ashtari Tafti (University College London) konnte sich den ersten Platz mit der Studie "Technology, Skills, and Performance: The Case of Robots in Surgery" sichern.
Der zweite Platz ging an Hitoshi Shigeoka (Simon Fraser University) mit dem Titel "Education and Late-life Mortality: Evidence from School Reform in Japan", in Mitarbeit von Kazuya Masuda (Gakushuin University) und Ryuichi Tanaka (The University of Tokyo).
Kenneth Kjaer Wejse (Aarhus University) erhielt den dritten Platz mit seinem Projekt "The Dynamics of Health Across Socioeconomic Groups", in Mitarbeit von Yunus Emre (Aarhus University) und Malene Kallestrup-Lamb (Aarhus University).